Manchester City's Phil Foden has been voted as EPL Young Player of the Season for the Second Year in a row. The 21 years old edged rivals Arsenal's Saka, Liverpool's Trent Alexender Anorld and Chelsea's Mason Mount.
The Man City youngster has been influential this season's campaign, scoring nine times and assisting five times.
"I'm very proud to have won #PL Young Player of the Season for the second season in a row. There are so many talented young players in the Premier League this season and it is a real honour to win it again. I have been really happy with my performances this season…" Phil Foden stated.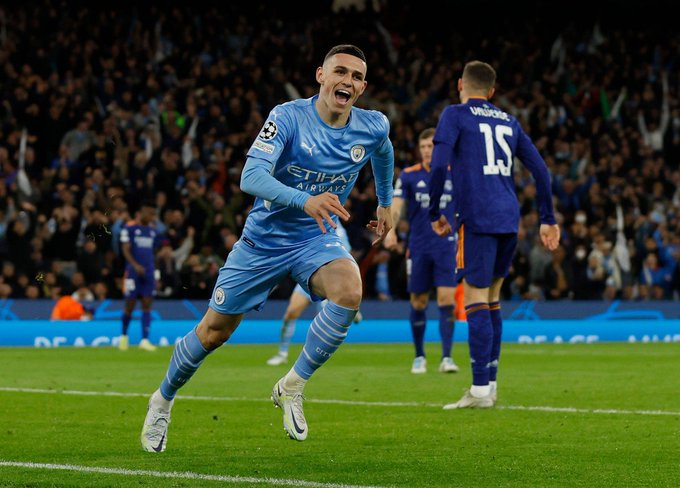 (Photo Courtesy)
Rival fans have explicit mixed reactions some feel their favourite players missed the chance after contributing much in the league this season. Here are some of the reactions.
Patrick Timmons:
Phil
Foden
is a great player, but seeing him being named Young Player of the Season sums up the problem with modern-day awards. A popularity contest. Nothing more, nothing less. Trent, Saka, Rice & Mount would all have been more worthy winners.
@BallTherapyYan:
I don't think anyone in world football agrees Phil
Foden
should have won YPOTY this season. Amazing talent who will have incredible seasons in front of him, but they are referencing his (inferior) numbers this campaign as the reason he has won.
Foden winning Young Player of the Season shows us the problem with these awards. Their simply based on a players popularity and PR not their performance. Trent Alexander Arnold deserved the award and if not him Saka or Mount. The fact Reece James wasn't nominated says it all.
Please explain the logic of Bukayo Saka and TAA being the two players nominated for both Player and Young Player, but neither of them winning the Young Player? I'm obviously biased but Bukayo deserves that so much more than Foden
Congratulations to@PhilFodenon being voted Premier League young player of the year. A truly wonderfully talented footballer. The competition was tough with so many fabulous young players. It's a very exciting time for English football.