Marcelo Vierra da Silva Jr. has finally confirmed leaving Real Madrid after 15 years of a full decorated career, having achieved a big milestone with the club. Real Madrid fans have made a tribute to the club legend who was exceptional on the field; arguably, Marcelo is one of the best world left-backs the world has ever seen.
In his 15 years at the Spanish giants, Marcelo has won 25 major trophies and several personal achievements. Last night the defender waved goodbye to the fans after admitting to attending his last match for the club.
Marcelo's trophy record include; 4xFIFA Club world Cup, 5X Champions League, 6x Laliga, 2x Spanish Cup, 2xSpanish Super Cup, and 3x UEFA Supercup.
Marcelo's achievement and contribution are quite impressive; out of 546 games, he managed to score 38 goals and was able to assist 103 times, further holding 6 FIFAPro XIs.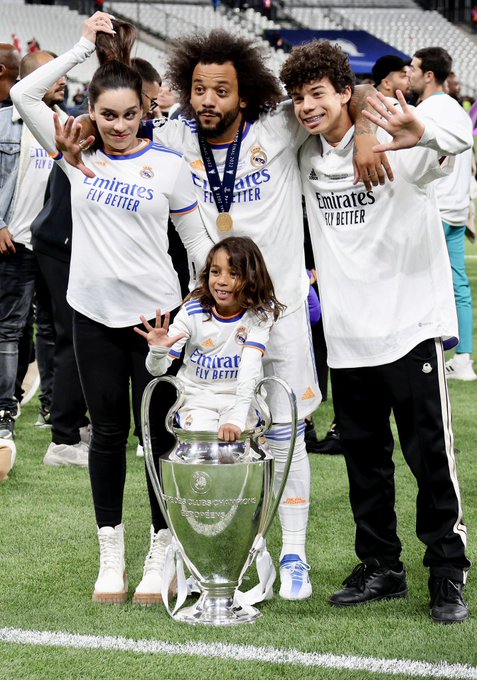 (Photo credits/Getty Images)
The defender joins the list of other eighth legends teammates to possess five Champions League titles, a record which Cristiano Ronaldo only held; they include Karim Benzema, Dani Carvajal, and Luka Modric Gareth Bale, Toni Kroos, Casemeiro, Nacho and Isco.
Real Marid is now on the top success record of the Champion League after winning their 14th title in the Competition. The Los Blancos have crowned the new European Champions after narrowly edging Liverpool 1-0 in the heavily contested finally in Paris.