Sandra Mbuvi alias Thickky Sandra has left tongues wagging after revealing her dog menu on her Instagram Page, thanks to her big money. The daughter seems to take after the footsteps of her flamboyant politician father, Mike Sonko who doesn't fear flaunting his wealth.
The menu posted by Sandra indicated that the dog was receiving three meals per day, which included some of the executive meals served in some hotels. Interesting the dog was served with even a balanced diet which includes fruits such as watermelons and bananas.
Here is a glimpse of her dog menu.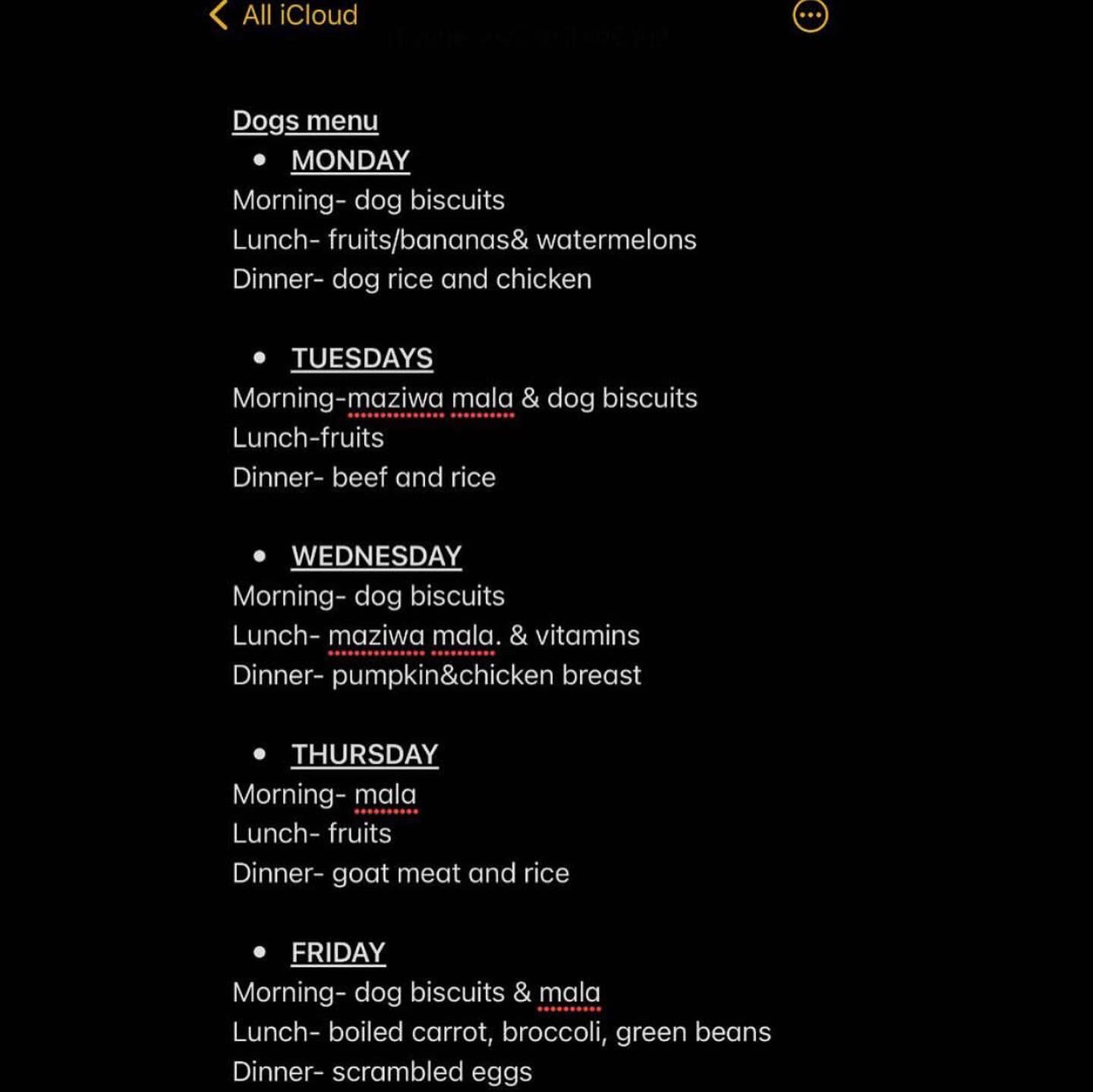 Here are some of the reactions from the netizens.
Myner Beth: After feeding it all these still kana stuliwa na paka kana lia.siku hizi middle class wakitaka kuonyesha they have made it,they acquire the silly Chihuahua.
Empress: While some of us don't have 3 meals a day life no balance
Leaky:Fruits Are Not Good for Dogs Avocado. This fruit contains persin, a toxin that makes dogs throw up and have diarrhea.Cherries. Cherry pits contain cyanide. …Grapes. Grapes can cause sudden kidney failure in dogs. …Tomatoes. The green parts of the tomato plant have solanine, which is toxic to dogs.
Elizabeth: And probably she has employed someone to take care of the dog and the dog eats better than the employeee..This is when you wish to be a dog