In the last two days, there has been a heated debate on social media platforms in Kenya after the mysterious murder of four young men who were allegedly linked to some of these scamming deals. The netizens have reacted differently, with some narrating their experiences at the hands of scammers while a section urging the young generation to be contented with a little earning while avoiding life shortcuts to success which in some instances have been their death trap.
In Kenya, the rising cases of online scammers have been on the rise every day, with fraudsters employing various approaches to taking advantage of unsuspecting citizens. The syndicate in the fraud industry ranges from young youths to some of the big boys in the government. Cases of murder and disappearance of the involved victims have always been reported, which raises the question of the moral accountability of the current generation as more and more youths continue to be involved. Here are some of the fraudsters that you should be on the lookout for while in Kenya.
1: Swindlers
These groups have specialized in various dealings and use crooked methods to enter into business with unsuspecting citizens. In some instances, some use other illegal methods like cyber hacking after identifying potential clients. The unsuspecting victims usually give critical information during business deals, including their financial statements, which end up being stolen.
2: Crypto scams
A group of fraudsters has had tricksters and tales of investing in cryptocurrencies, like Bitcoins. They pose to offer advice on the stock market and act as brokers for those who are willing to invest in the business. The list goes on to those who offer to recruit users to non-existence agencies and sell fake bots for trading in the stock market.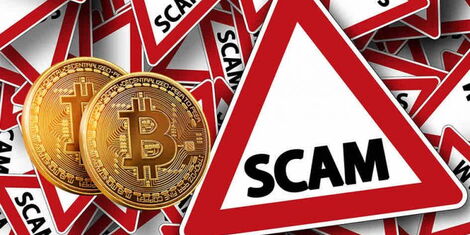 3: Betting scams
Betting scams have existed for a while, with many gamblers losing a chunk of their money. The victims are said to be lured into buying non-existing fixed matches and end up paying on games which they never see any predicted results from the e-fraudsters.
4: Sim Swap
Many Kenyans have been tricked into giving their phone sim card detailers to fraudsters who pose as agents; some access the sim cards through unauthorized methods where they gain control and steal the available money from Mpesa and other online banks services available at their disposal.