African fastest man Fernidanrd Omanyala once again rises the Kenya flag high in the ongoing Commonwealth games in the men's 100metres final after clocking10.02 seconds.
Omanyala impressed after defeating the defending Champion, South Africa's Akani Sambine, who became 2nd at 10.13seconds.
The African recorder holder was full of spirit after an impressive run in the semi-final, where he recorded 10.7seconds defeating 2rd placed Emmanuel Eseme at the Alexandra Stadium in Birmingham. Kenyan Samuel Imeta finished fifth in the semi-final.
Omanyala continues making Kenyans proud with extraordinary performance in short races; Kenya is known for producing iconic figures in athletics over long distances over the years.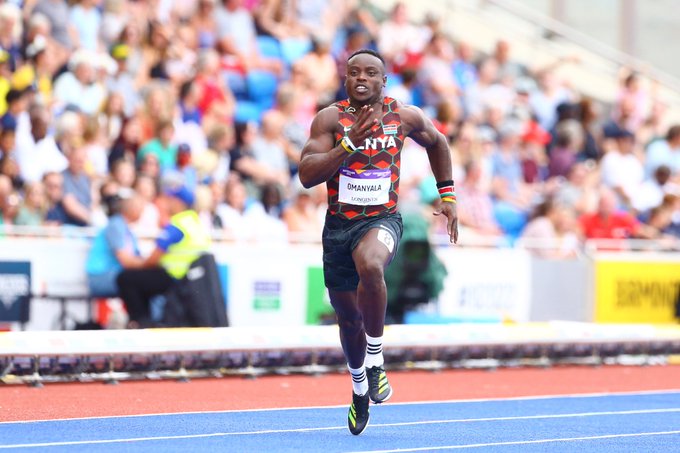 The bounce Back
Omanyala comes back strongly after a failure at the Word Championship Athletics, where he failed to reach the final; the race came with challenges after the athlete had issues with Visas. The delayed preparation greatly affected the athelete performance in the US, but with the spirit of a beast, he has been able to bounce back; speaking before the Final, he expressed confidence in winning the Final Gold prize.