Erling Haaland inspired Manchester City to victory over Nottingham Forest with a back-to-back hattrick. The match, played at Etihad Stadium Wednesday night,  saw Machester City comfortably win six goals to nil.
Twenty-two-year-old Norwegian striker was the man hitting the media after completing another hat-rick and inspiring Pep's men in reclaiming the EPL again. In the first half, the inform striker had already completed the hat-rick after opening his scoring bank at the 12th minute and adding two others at the 23rd and 39th minute, respectively.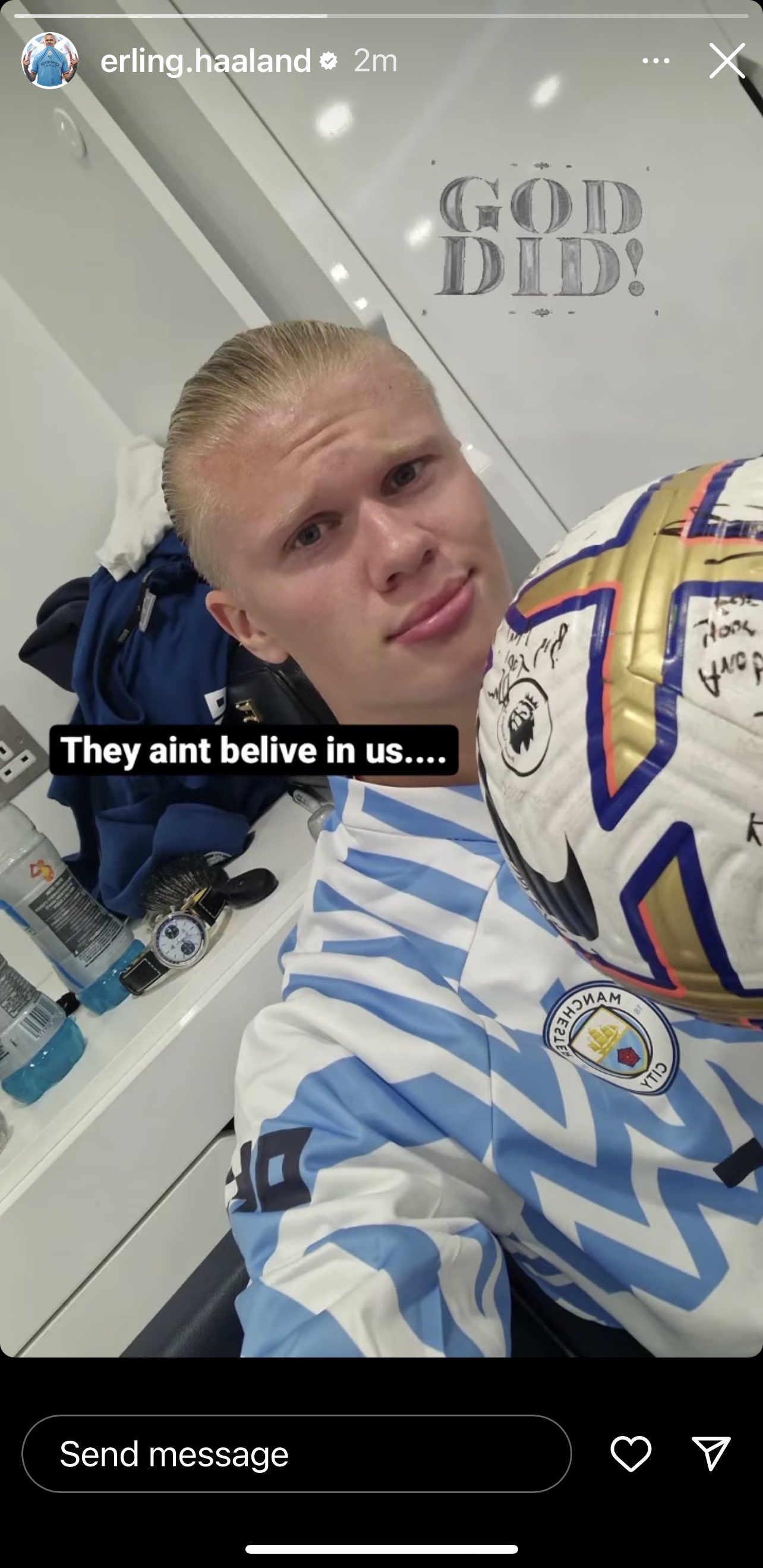 Haaland has now become the first player to score 9goals after five matches in the premier league history. Other highlighted records being set by the striker include.
The first player to achieve nine goals in August in PL History,
The first to score two hattricks in August in PL History
Fewest Matches to two hattricks in PL History (5).
Manchester City's coach praised his strikers for the beautiful display showcased in the match; Julian Alvarez, another new signing for the Citizens this season, was also on the score sheet with an impressive brace.
"What he [Haaland] has done in Norway, Austria, Germany he has started to do here. He is talented, we knew it and today, we saw Julian as well. We have two incredible strikers with an incredible sense to score goals." Stated Pep.
Manchester City is now trailing Arsenal with just a gap of two points. After match week 5, Arsenal is still on top with 15 points, followed closely by Manchester City with 13 points.