Premier League continues holding impressive performance in global soccer while competing quite well both on and off. In the commercial market, the Premier League performed pretty well, especially on television marketing, compared to the other leagues like La Liga and Bundesliga.
The club tv payment accumulated to £2.5 billion, with the Premier League Champions Machester City taking the highest share, £153m, while the bottom club Norwich City received a whopping £101m .
Here is the revenue generated by the top six EPL clubs from the Swiss Ramble report.
1) Man City, 28 matches, £153.1m
2) Liverpool, 29 matches, £151.9m
3) Spurs, 27 matches, £146.1m
4) Arsenal, 29 Matches, £145.7m
5) Chelsea, 24 matches, £145.6m
6) Man United, 28 matches, £142.8m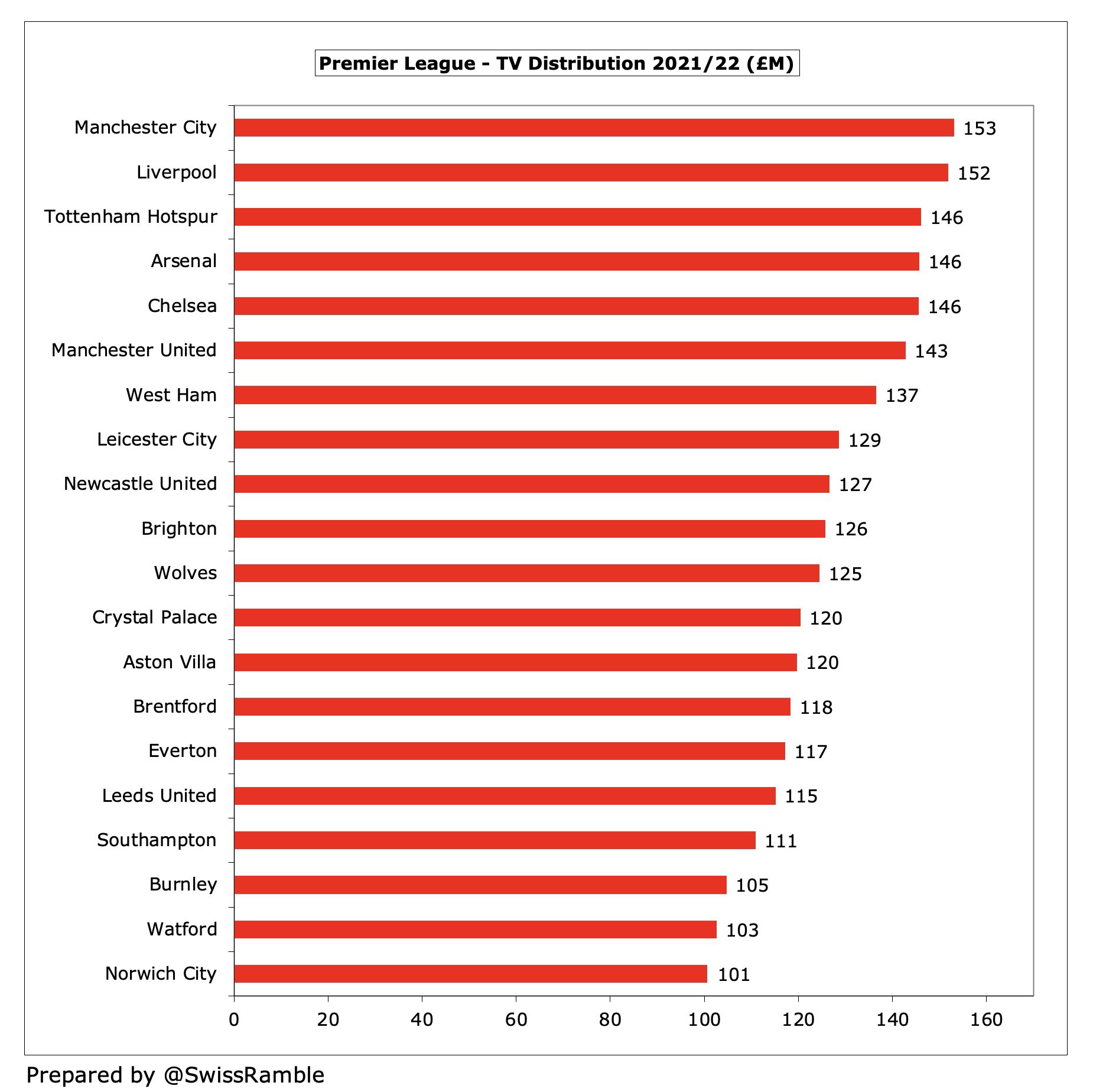 In the Summer transfer window, EPL clubs displayed their dominance again with spending totaling €2.237bn compared to Bundesliga at €484m, Seria at €749.2m and Laliga at €505m.
Laliga President Javier Tebas registered his displeasure with the Premier League of the summer transfer spending, terming it as 'unsustainable spending' and appealed to the UEFA  to regulate the spending among the top European Leagues to achieve fair play in the game.