Indeed it's no longer a surprise and many upcoming artists and social media wannabes have taken the route of clout chasing to court some limelight and fame. The shortcut to fame has worked for some who don't care about their reputations; they have done crazy stuff, which has earned some space in local interviews with media houses and blogs.
Akorino twins, Peter and Teddy, trended in recent few days after they came out that they were dating one woman Emmy who is currently heavily pregnant; in the controversial saga, the lady claimed that he could not determine who the father of the baby was since she was sleeping with both of them.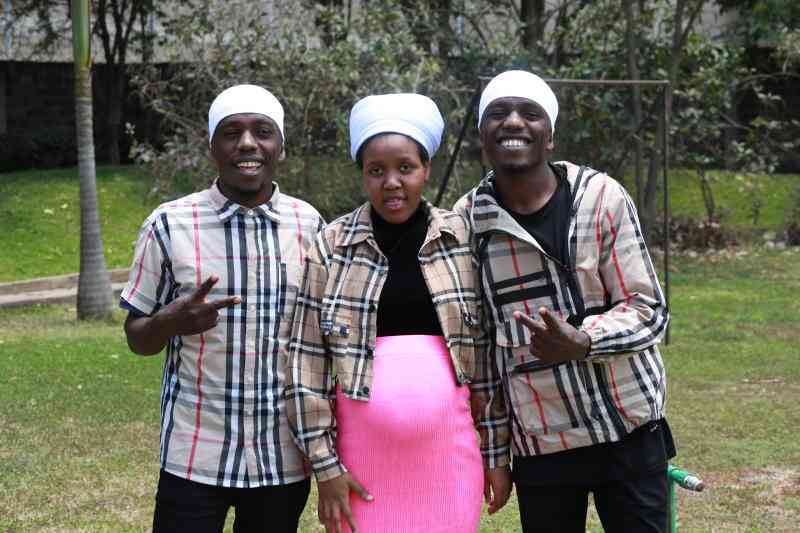 Netizens didn't take their move lightly; they received a huge backlash, the majority terming them as people who lacked morals. In most African cultures, it's wrong for two blood brothers to sleep with one woman; in some instances, the action has attracted curses. The Akorino brothers painted a bad picture, especially as they represented the conservative religion of Akorino, who are dominant in the Central part of Kenya. Akorino is a group of African Christians who dress in a white headwrap for both men and women; women are mostly downed in long dresses.
Teddy, one of the twins, has come out and stated that he joined the family of the other twin, Peter, to enable the clout-chasing script; Peter and Emily are the ones who are dating and expecting a baby soon.