As they say, all romantic tales have their journey, and in life, we don't determine where and how we may find true love; some people find their love through mysterious circumstances, but at the end of the day, each person has their own story to tell.
A  lady identified as Alya Albeiti can not hide her joy after she married the lover of her life; what started just as a simple Twitter conversation ended up in a blossom of love.
On 1st January 2022, Alya made just a simple post on Twitter with the caption "Modern Family is not a Netflix anymore"  later a day after, a man identified as Talal ended with a simple reply, "Spend time with your actual family" True with his words the lady finally found the true family on him, eight months later they are now a happy couple from just random strangers who interacted on online.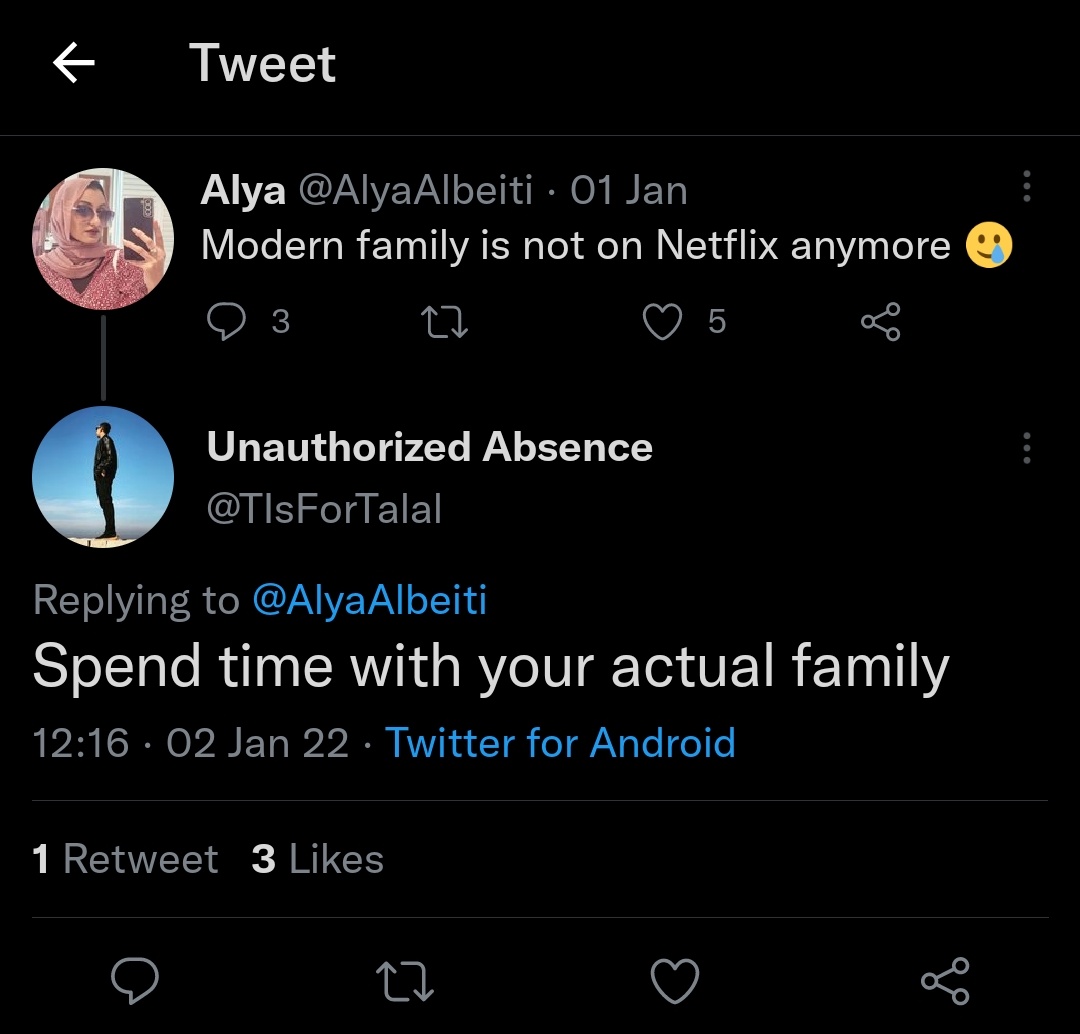 Finally, if you are single, you never know your fate; maybe you were not destined to find your soulmate on a beach or mall; they might be in your inbox or your social media comment; open your eyes later or sooner, you may come back to share your beautiful love story.