Keroche's heiress Anerlisa Muigai has confirmed that she has officially divorced her ex-husband, Tanzania's singer Ben pol.
On Instagram, Aneralisa confirmed the news to her fans, sharing the screenshots with her lawyers, who handled the case.
"Officially Free. It would not be fair not to give a shout-out to these two advocates who worked tirelessly to make sure that the divorce was done quickly and not wait for years.
"Hamza Jabir and Hosea Chamba. Thank you for your work and for doing everything as requested," Anerlisa Posted.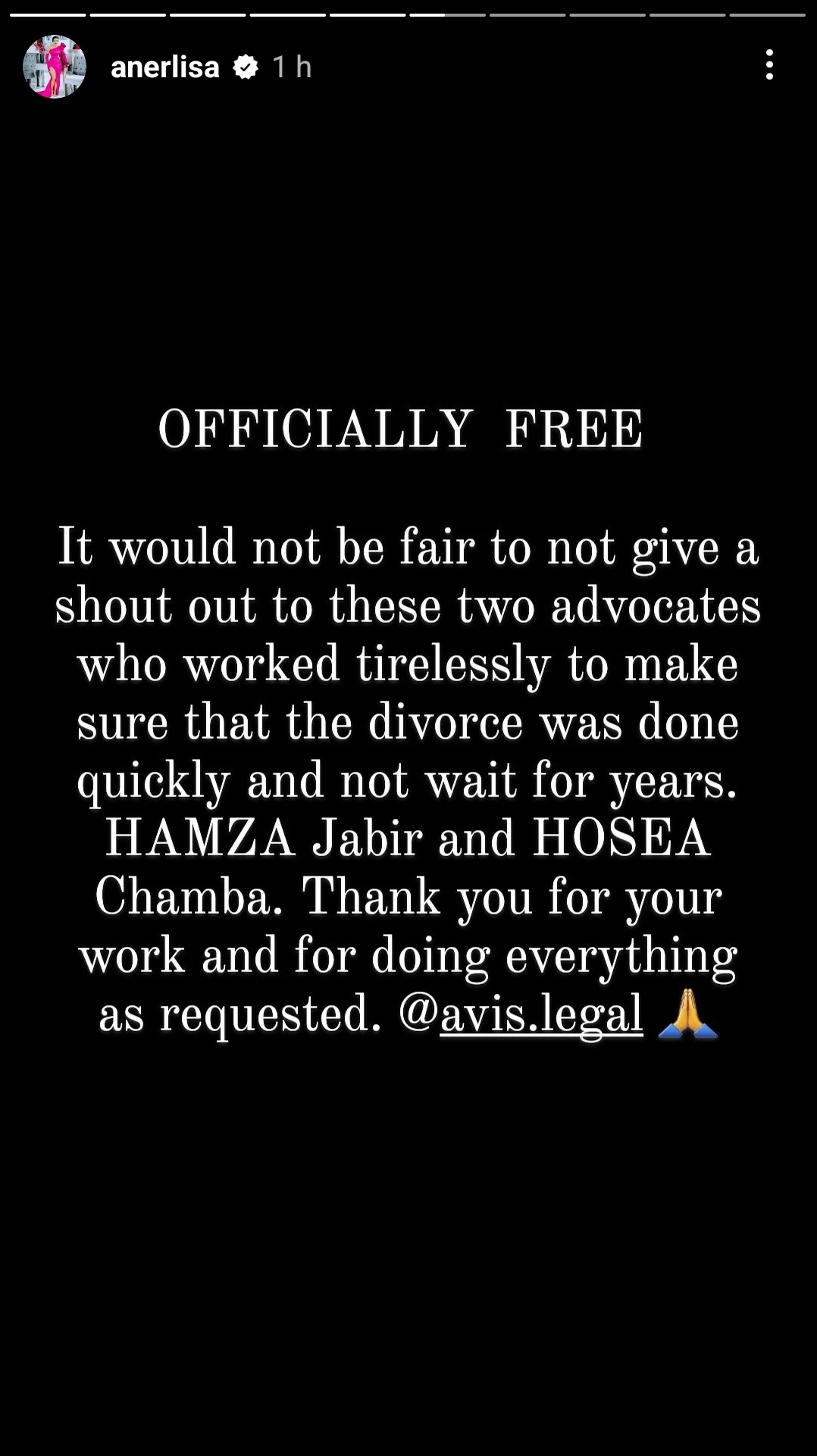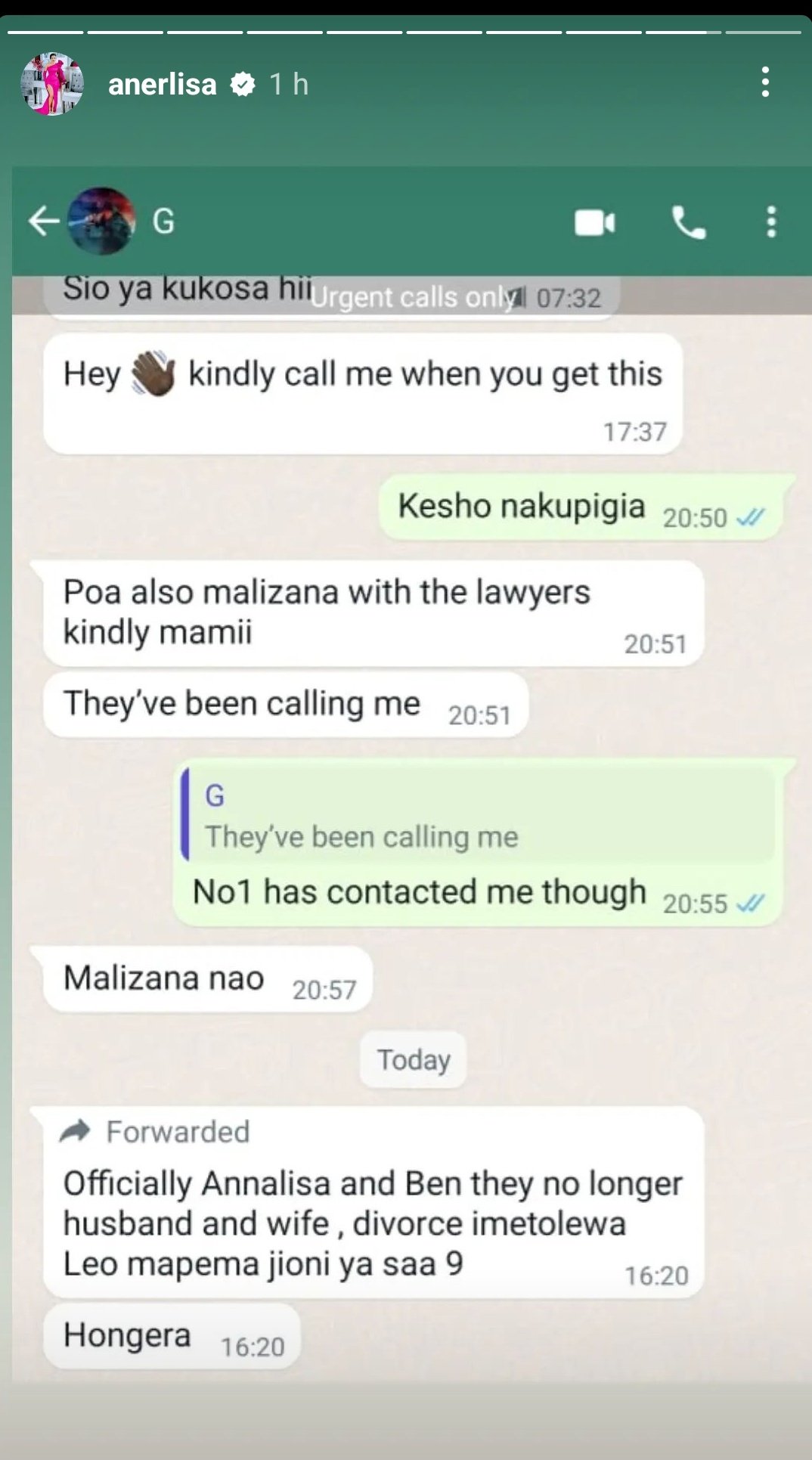 In April, Ben Pol confirmed that he had filed a divorce after sighting that they had irreconcilable differences which they could not air in public; this came after the two had a private Church wedding back in Tanzania.