It's another sad moment in football history as over 150 people were killed in Kanjuruhan stadium clash in Malang, Indonesia, while dozens were injured.
Fans of Arema and Persebaya Surabaya clashed in the stadium during the Saturday night match; from the videos emerging, anti-riots police swung in and were seen beating the clashing groups while dispersing them with teargas. A stampede was witnessed in the packed stadium, which resulted in many being killed.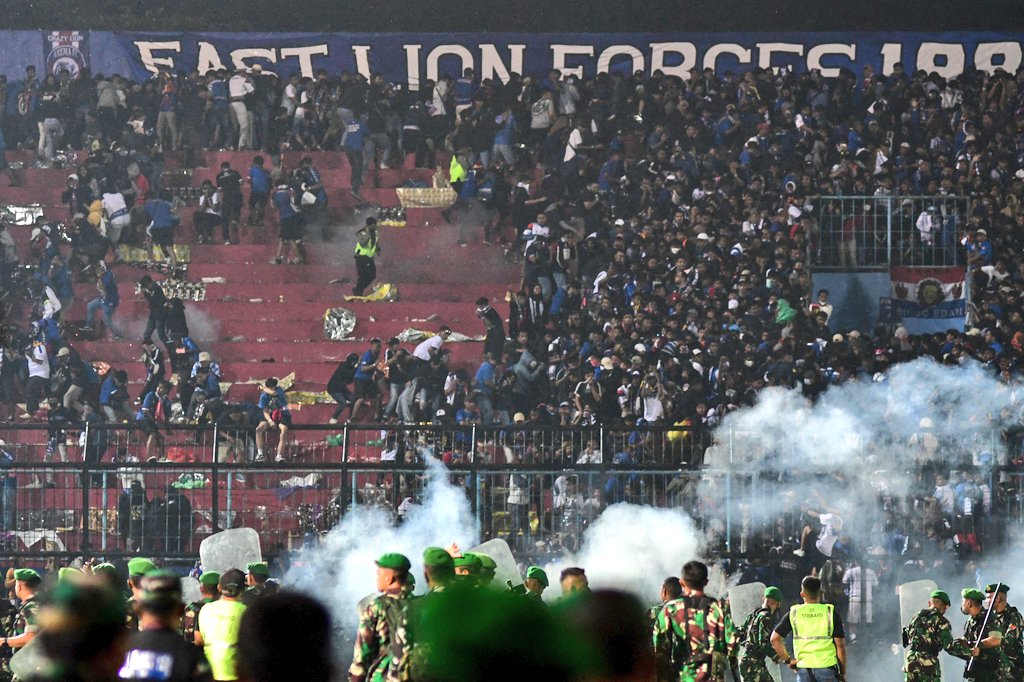 Football fans and teams worldwide have come together to send condolences to the affected families, while Indonesia has suspended football for one week to allow national mourning.
FIFA President Gianni Infantino: "The football world is in a state of shock following the tragic incidents that have taken place in Indonesia at the end of the match between Arema FC and Persebaya Surabaya at the Kanjuruhan Stadium."
Liverpool: "We are deeply saddened to hear of the events at Kanjuruhan Stadium, Malang, Indonesia. The thoughts of everyone at Liverpool Football Club are with all those affected at this time."
Arsenal "We are deeply saddened to learn of the events in Malang at the Kanjuruhan Stadium Indonesia today. Along with everyone who finds a connection through football, our thoughts are with everyone affected by this tragedy."
FC Barcelona "FC Barcelona is pained by the tragic events at Kanjuruhan Stadium in Indonesia and rejects all acts of violence both on and off the field. Our heartfelt condolences go out to the families and friends of the victims."
Manchester City "We are deeply saddened to hear of the tragic events at the Kanjuruhan Stadium in Indonesia. Our thoughts are with all those affected."
Chelsea "All of us at Chelsea Football Club are deeply saddened by the events at the Kanjuruhan Stadium in Indonesia. Our thoughts are with everyone affected by this tragedy."