Manchester City's striker Erling Haaland is living his Premier League dream; with just eight games, the striker has already netted 15 times this season.
On Sunday evening Manchester City was running a rampage on Manchester United; the derby saw nine goals scored, and a hattrick from Haaland and Phil Foden was enough to seal the three points. In comparison, many scored three consolations goals, one from new boy Antony and two from Martial.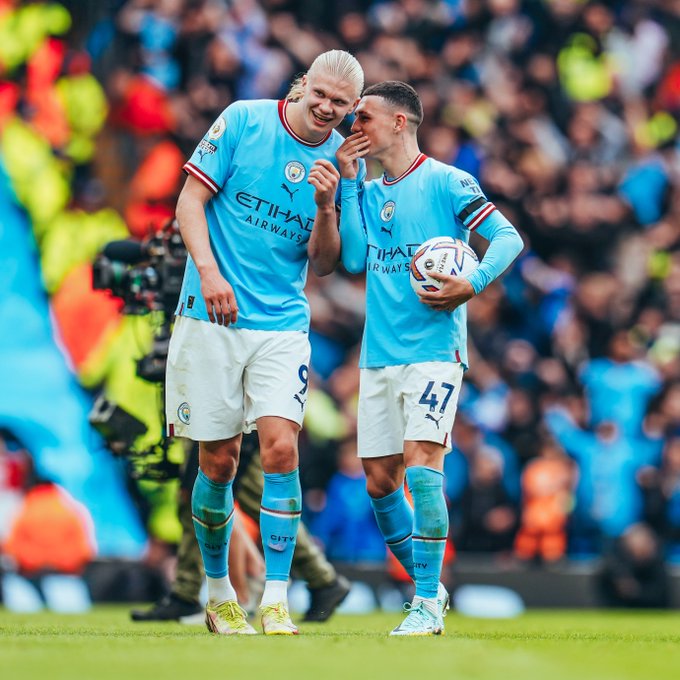 Haaland has broken the record of becoming the fastest player to score three hattricks in a few matches. The Norway striker just needed eight games to make it three hattricks, the before Hartrick was held by Michael Owen, who took 48 matches to make it three—followed by Ruud Van Nistelrooy at 59, Fernando Torres at 64, Andrew Cole at 65 and Luis Suarez at 71.
Haaland was delighted and felt special after being named the man of the match; his match statistics were impressive, with three goals and two assists.
 "It's been good, I felt it a little bit before the game that something special is going to happen and we saw today that some special things happened. It was nice," Stated Haaland.