Hellen Kemunto Wendy, famously known as  Hellen Wendy, has been laid to rest today, October 5, 2022, at her parents' home in Getare-Misesi village, Bomachoge Chache sub-county, Kisii County.
The death of Hellen Wendy shook the internet; she was streaming life on Facebook while swimming in one of the private swimming pools back in Canada before she lost balance and drowned; the live stream continued for 3 hours before the online friends noticed that she was dead.
Mourners, family and friends have given their tribute; the family was grateful that her body was able to arrive in Kenya for the final rite through the support of well-wishers.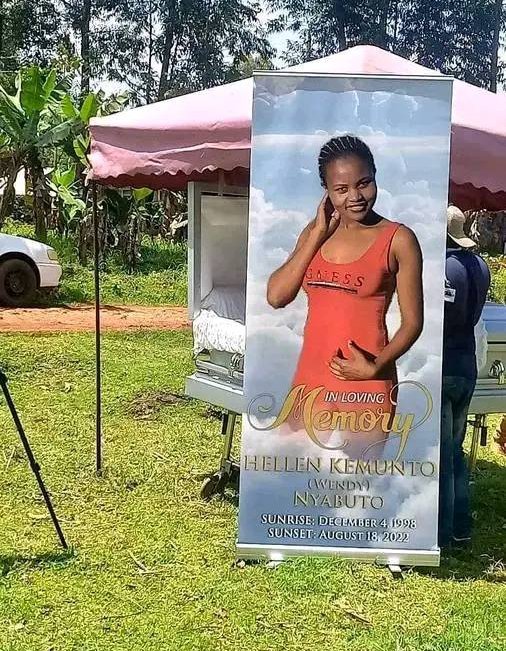 (Photo Courtesy)
After arriving in Canada the in 2019, Ms. Wendy enrolled at Peak College, where she studied until October 2021.
She received a diploma in personal support work at graduation. Errinrung Nursing Home employed her, and she worked there from September 2020 to July 2022. Ms. Wendy relocated to Chatsworth Home Care in August, where she worked there until her passing.