Opposition leader Raila Odinga has pointed fingers at President William Ruto's proposal to amend the constitution through parliament to accommodate the office of opposition leader and reintroduction of Constituency Development Fund which the courts quashed.
Mr Odinga claims that the move is unconstitutional; earlier, when Ruto was the Deputy President had rejected the same content in the BBI process.
"It's puzzling: Mr Ruto's memorandum presents proposals without recognizing the fact that BBI reports, which are official government documents, contain all those proposals coupled with the rationale on why they had been deemed necessary by the people of Kenya.nstead, Mr. Ruto has appropriated the views of these people and speaks of the proposals as his own. But further than that, in making these proposals, he falls foul of the same demands he made and used to lead the challenge against BBI." Stated Odinga.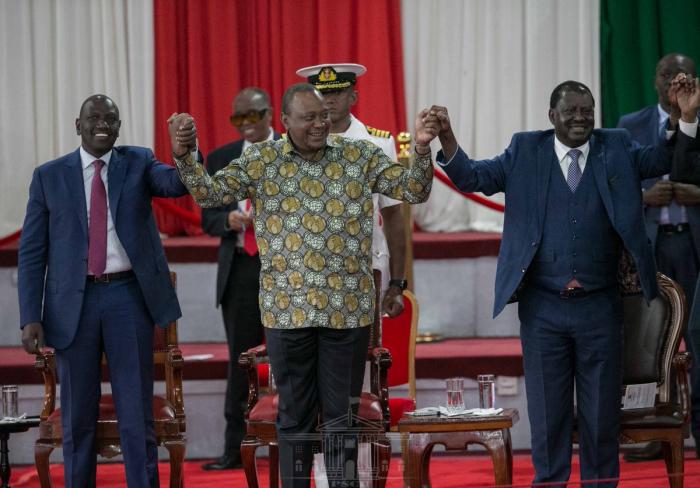 Mr Odinga continued:
"During BBI Mr Ruto demanded: 1. That a president cannot initiate constitutional amendments. 2. That amendments must start with the people. 3. That the process of amendment be people driven. 4. That amendments must chiefly centre on the interests of the common man. Had Mr. Ruto been honest on BBI, everything he has suggested in his memorandum would be law today. However, they can't be presented as he has done nor processed through the procedure he is prescribing. He must comply with the same imperatives that he demanded during BBI. "
Raila Odinga lost narrowly to William Ruto in the August polls, has however vowed to keep the government in check and safeguard the rule of the law which he states is under threat with the new regime.