New year same problems, Chelsea fans can not Merry anymore and pressure is mounting on Chelsea coach Graham Potter after a series of poor results. Chelsea has only secured one win in their last seven EPL matches.
Chelsea fan base is disturbed and they have already cast doubts on Graham Potter who was appointed by the new leadership under Todd Boehly and co. In recent games, Chelsea has been overplayed and failed to match the opposition's tactics. Last night, Chelsea faced a 1-1 draw away to relegation-prone Nottingham Forest.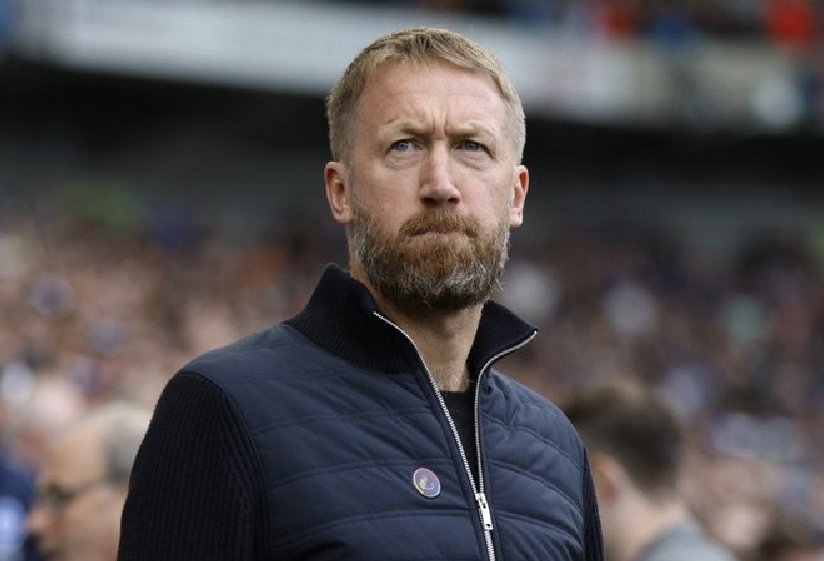 (Photo/Chelsea's coach Graham Potter)
Chelsea has been active in the transfer market, already signed one of the finest young talents. This project was envisioned by the Chelsea hierarchy and trusted under Potter after falling out with former Coach Thomas Tuchel. Here are some of the reactions from Chelsea fans indicating that they have already missed Tuchel.
Souness: "The problems at Chelsea? they got rid of Tuchel, Cech and Marina, serial winners
Stephen Mutoro:
Will the Chelsea owner eat a humble pie and beg
Tuchel
to return? Potter was great at Brighton. He is underwhelming now. I am unsure he can do a Mikel Arteta Damascus moment at
#CFC
. The fact that they couldn't defeat relegation-threatened Nottingham Forest is depressing.
@CfcSheikh:
Maybe Todd Boehly should've hired sporting directors before he spent £300m in the summer and then sacked Thomas
Tuchel
. That might've been the sensible thing to do. He should've got footballing people in charge before making all these big decisions.
@_Mo_Ibrahim:
Seeing a lot of Potter slander, yes it's disappointing that your club isn't getting results but Potter inherited players that were bought in for Tuchel and he hasn't even had one transfer window to bring players he wants. Gotta give him some time man…