Nakuru Police Commander Peter Mwanzo has confirmed that On Thursday morning, a fatal car crash near Kikopey Trading Center on the Nakuru-Gilgil route claimed the lives of five persons, including a child.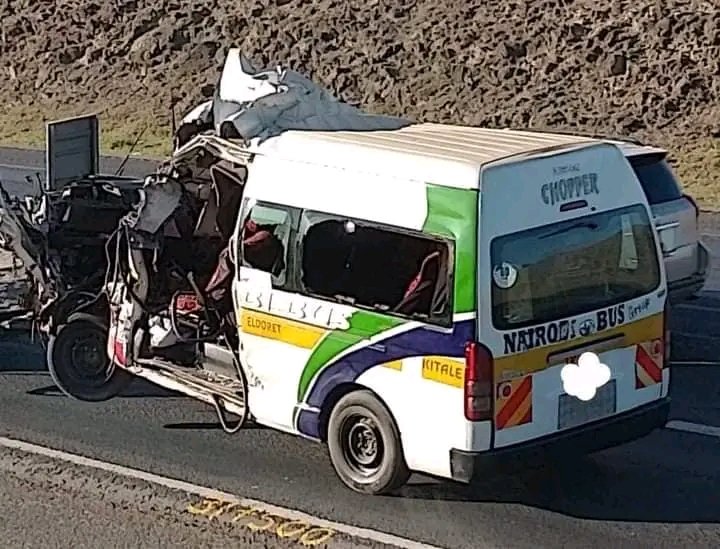 The National Police Service has given the details of the occurrence of the accidents, which involved two matatus belonging to Nairobi Bus and Mololine Companies.
"Today, the 26th day of January 2023, at about 05:00 am, a fatal traffic accident occurred along Nakuru-Gilgil Highway near Kikopey Trading Centre. Our preliminary investigations indicate that two matatus belonging to Nairobi and Mololine Bus Companies rammed into a lorry that was stalled along the climbing lane facing towards Nairobi direction. As a result of the impact, five people (4 adults and 1 child) lost their lives, while several others were injured. Police have launched comprehensive investigations into the matter. We condole with the bereaved families and wish a speedy recovery to the injured. We appeal to motorists and all road users to adhere to traffic rules by driving within the legal speed limits, refraining from driving under the influence of alcohol and any other form of recklessness on the road." stated NPS.