Comedian Erick Omondi is again in the spotlight for leading the demonstrations along the ParliamentParliding in Nairobi over the rising cost of living.
Omondi led a group of heavily-bodiedshirtless young men calling on the government to cut living costs.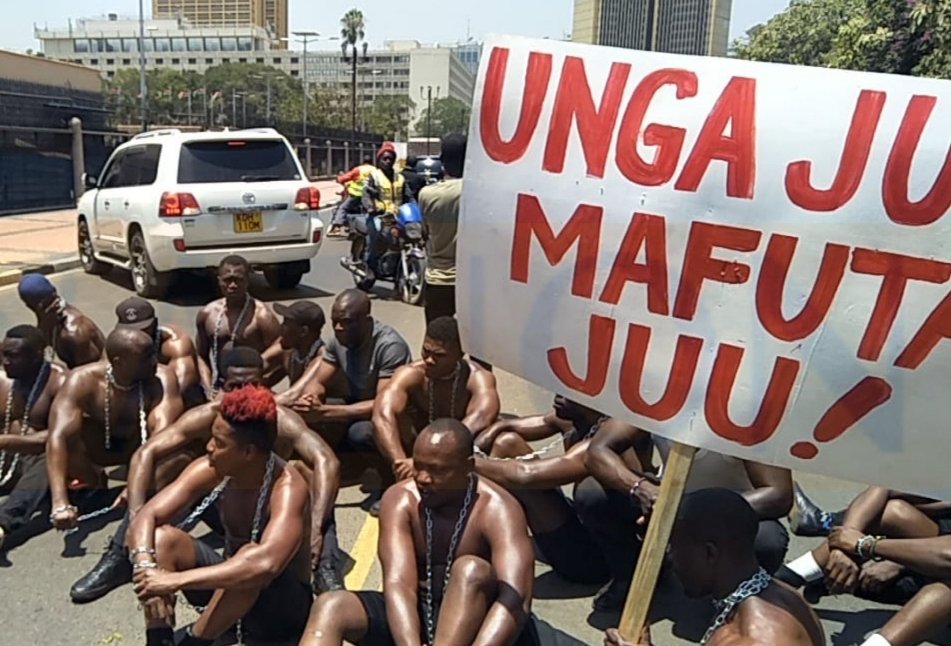 While the crowd was observing from a distance, the youngsters in black shorts and bare chests had ended the activity surrounding thParliamParliamente youths carrying placards, registering their displeasure on the high loving cost, the youth marched towards the gate of Parliament  attempt to storm the parliament building was short-lived when the comedian was arrested and the rest of the crowd dispersed by teargas. 
Erick Omondi once finds himself athe similar situation ; last year the comedian led the protests to legistraters to pass a bill which will allow Kenya local music to get 75% of the local airwaves.