Opposition Leader Raila Odinga has given the presser of the aftermath of Monday's protest and he has raised critical issues which need to be looked at.
Raila Odinga started with taking the media for good coverage of demonstrations."We wish to express our gratitude to the media who shown a light on the demonstrations the whole day and Kenyans were able to see that it is the police who are violent and inciting the violence."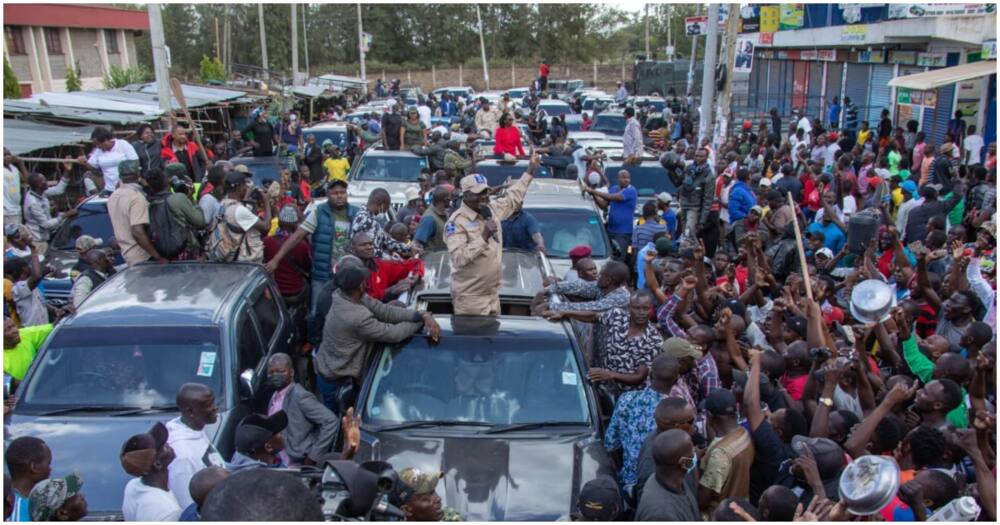 Odinga further urged the IPOA to look into the official who took part in brutalizing his supporters of which two were reported dead among them a third-year Maseno University student. He further claimed that his life and that of his counterpart Kalonzo Musyoka were threatened when police shot at their vehicles.
"There was an attempt of the lives of Raila Odinga and Kalonzo Musyoka. Their cars were shot at but luckily, they were unharmed. We remain horrified and disgusted by the response by the police." stated Odinga.
Odinga has now called his supporters to boycott Safaricom, Kenya Commercial Bank and Radio Africa's Star Newspapers. The opposition has further scaled demonstrations to two days a week, Monday and Thursday and they will not pack down until their demands are met which include lowering the cost of living, stopping the exercises of appointing new IEBC officials and opening election servers.