A Lalig, a match between Spanish giants vs. Valencia, was surrounded by controversy after Madrid forward Vinious Jr confronted a section of the crowd who chanted racist chants towards him. In the match, Real Madrid lost 1-0 to Valencia.
A heartbroken Vinicius shared his message, which he stated was the greatest disappointment of his life which did not even spare the officials of La Liga.
""It wasn't the first time, the second, or the third. Racism is normal in La Liga. The league finds it normal. I am so sorry. The league that once belonged to Ronaldinho, Ronaldo, Cristiano and Messi, now belongs to the racists." stated Vincious.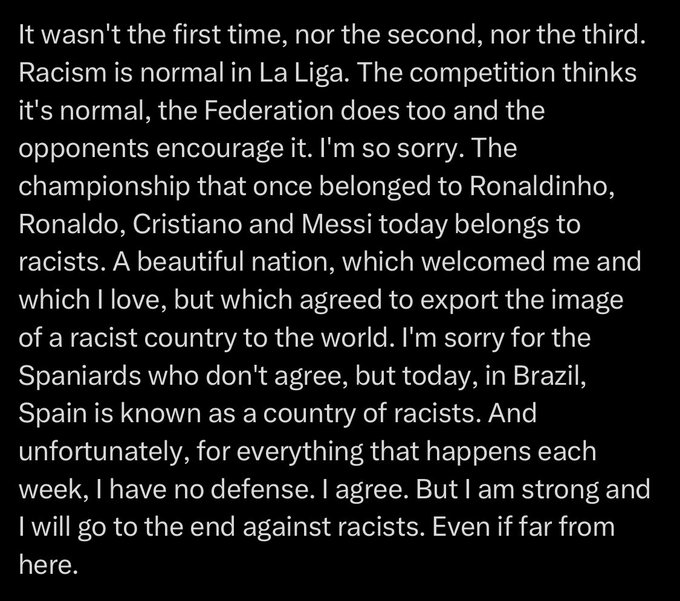 Real Madrid's coach Ancelotti believed the match should have stopped after the bad reaction but all ended in vain.
"Vinicius no longer wanted to play and I told him he was right. I told the referee to stop the game. La Liga has a big problem. It was a whole stadium calling him "monkey", not just one person. The game should have stopped immediately."Carlo Ancelotti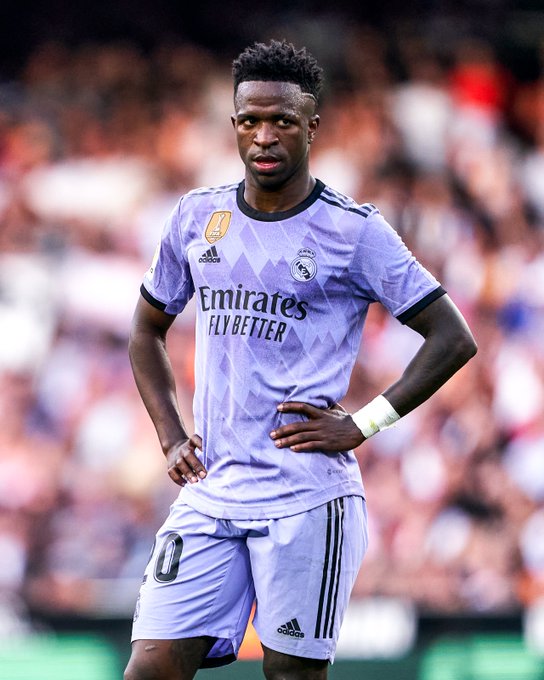 Football fans have shown their concern on the matter and the majority have condemned the bad behaviour.
Anyone attempting to put 'context' into the racist abuse Vinicius Jr has received is a disgrace. Nothing justifies racism. The whole La Liga system is shameful, they do nothing about it.

Vinicius Jr, you will always have our support. pic.twitter.com/IVOdE4ip6i

— TC (@totalcristiano) May 21, 2023
This is not easy to watch. Or hear. But it is essential. Vinicius Junior. Welling up with tears after being subjected to a fresh wave of racist abuse. This has been a regular occurrence for six months in La Liga. pic.twitter.com/Ro80mHhvCA

— Colin Millar (@Millar_Colin) May 21, 2023