The tour to visit the Titanic remains may have turned tragic for five passengers in a submarine owned by Ocean Gate Company after they lost contact after 1hr and 45mins of the journey and their whereabouts are still unknown in the deep waters. As we go live with the blog, the rescue team has a limited time to make the rescue mission; less than two hours of oxygen remain in the submarine.
The five onboard passengers include British businessman Hamish Harding; Pakistani businessman Shahzada Dawood; his teenage son, Suleman; and French explorer Paul-Henri Nargeolet. Stockton Rush, the CEO of OceanGate and the pilot of the trip. The cost of the trip cost $250,000.
The missing Titanic Submarine has aroused some hard facts, which have amused the netizens; one of the facts is that it was controlled by a video game controller in its navigation which closely resembles the PlayStation controllers. According to the reports, a $30 Logitech PC controller was slightly modified.
The illustration of the interior of the missing submarine.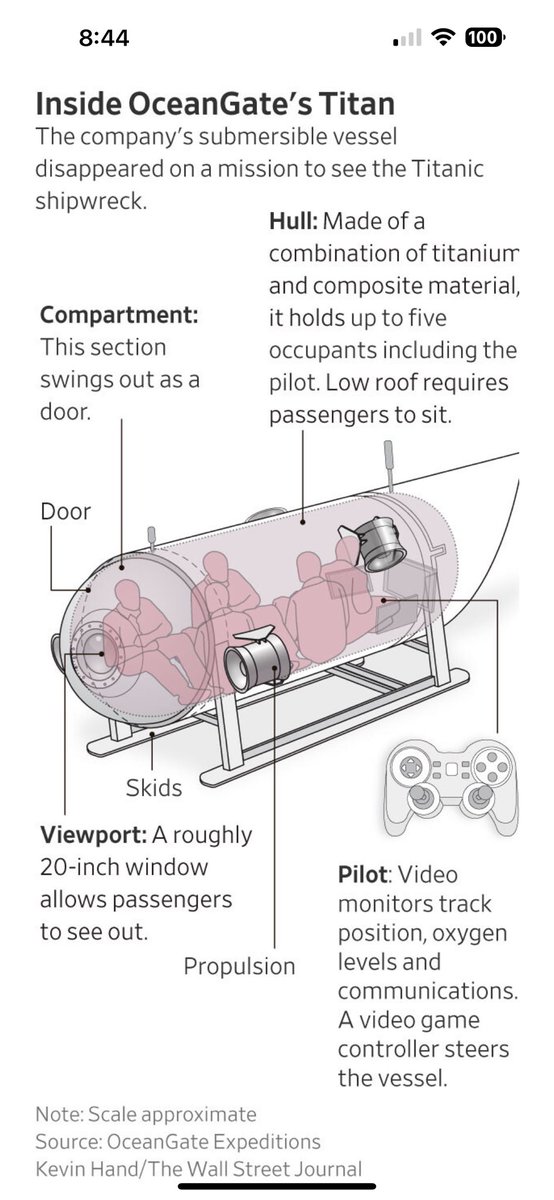 Here are some of the reactions from netizens.
Try as I may, I haven't been able to avoid the tragic Titanic submarine story. Now I'm doubly saddened by the fact that while they're estimated to be stranded 13,000 ft below the surface, 10+ years ago James Cameron successfully took a sub down and back 35,000 feet. The machinery of the current stranded sub ignored science, established best practices and common sense. Bad engineering at its worst. That said, regardless of what type of people chose to explore in this way, I imagine there is unimaginable pain for some who love them and I try to remain sensitive to that fact.