As the economy continues to hit hard in the countries, it seems that top officials will be relieved after the Salary And Remuneration Commission (SRC) proposes to increase their salaries to caution them of the increased high inflation rate.
The move may not go well with most Kenyans going through the hard times in the economy with increased taxes as the new Financial Bill kicks off tomorrow, 1st June. The majority of the working class will see their payslip silenced with additional deductions like the Housing Levy Tax.
The proposed new salaries include; the President's current salary of Ksh 1,443,750 to  1,546,875, the Deputy President will enjoy an increase from sh1,277 188 to sh1,137 438, Cabinets Secretaries will get  Sh1,056,000 per month from Sh924,000. Members of Parliament, including senators, will earn Sh741,003 and Sh769,201, respectively, from Sh710,000 currently. Govoverners will learn Sh1,056,000 from the current monthly gross pay of Sh924,000. Members of the County Assembly will earn Sh164,588  from Sh144,375.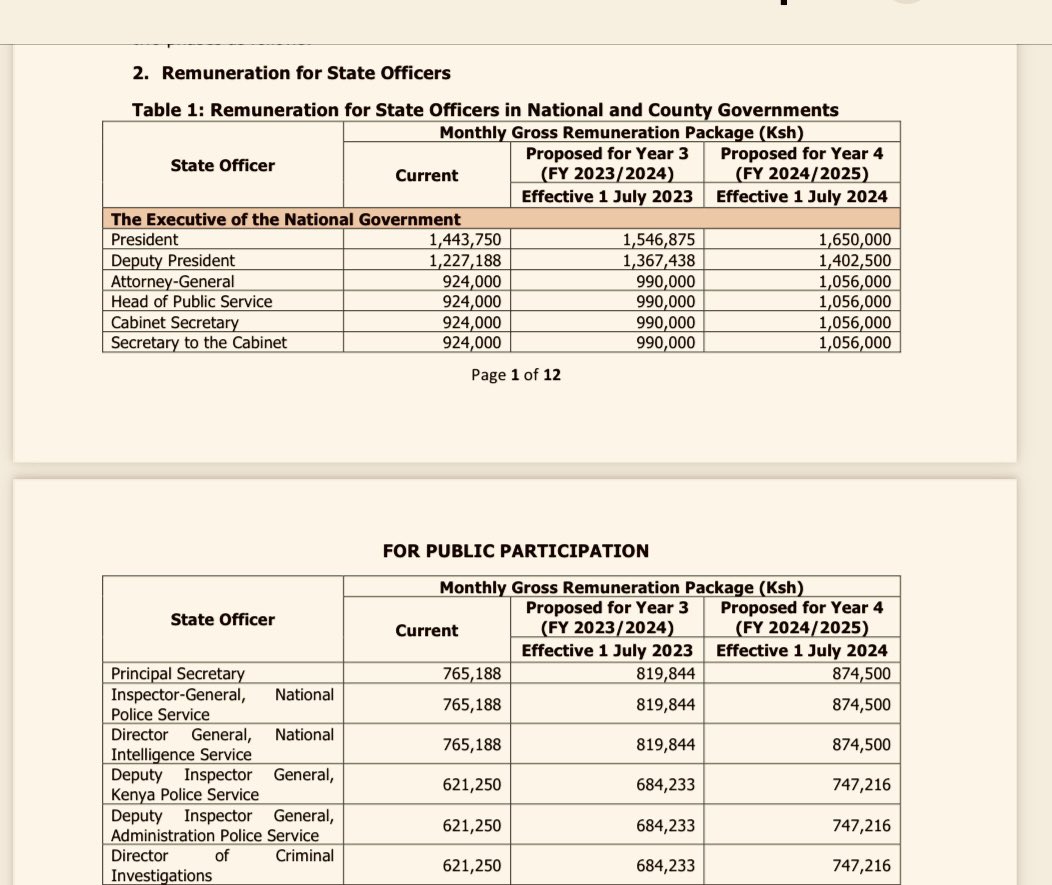 The proposed amendments on salaries will be effective from the start of the Financial year, 1st July 2023 and are proposed to run for three years. As Kenyan embraces the reality of the new taxes era, starting tonight, the fuel levy increase from 8% to 16% will kick in and EPRA has indicated new fuel prices and a litre of petrol will go for sh 193.04 and Diesal for sh 177.08.