Texas A&M basket coach Sydney Carter has always caught the eyes of the media and public; the stylish coach has consistently appeared on basketball matches well down on classy outfits, ranging from dresses, pants and elegant heels.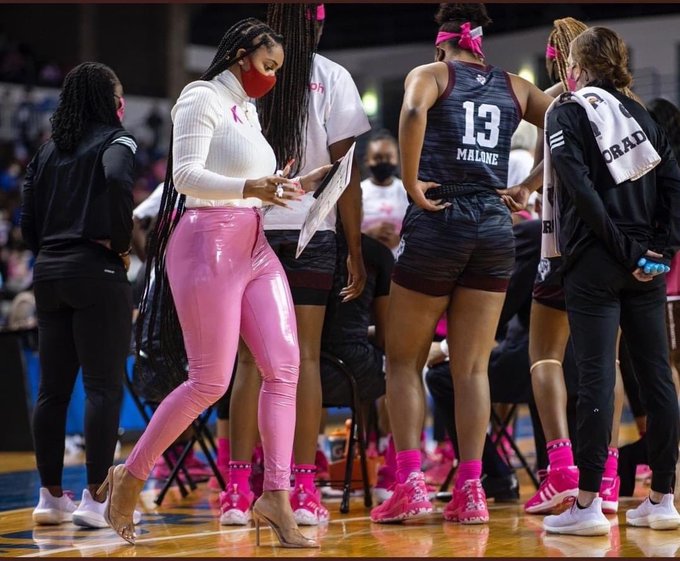 Contrary to other sportspeople who dress in tracksuits, jerseys and pajamas, the 31-year-old has defined her unique sense of fashion humour well branded with workspace. The coach has brought the notion that you have to get the best of your personality, whoever you are.
Sometimes back in mid-2022, the coach came under critics from people who poked at her style; the coach was quick to shut them down unapologetically and claimed that black women had the right to express their individuality to the highest level of official jobs.
"Thank you to everyone for your support and the kind words over the last few days. Representation matters. As Blackwoman in coaching, I take pride in showing that people who look like me don't have to diminish our light to appeal to others. I will continue to be myself unapologetically, apply pressure, and show Black women can express our individuality while doing our jobs at a high level." Stated Carter.