Langata Member of Parliament Phelix Odiwour alias Jalang'o has come out to defend himself against the allegations raised by Citizens Weekly linking him to the one billion gold scam.
According to the Daily, in their highlighted article, Jalang'o and fellow MP Zaheer Jhanda and youthful politician Allan Chesang are the key figures linked to the scam.
The Langata MP has however come out strongly to defend his reputation while issuing a stern warning to the Citizen Weekly for soiling his name.
"Rogue media must be dealt with! After the steps I want to take against Citizen Weekly, I don't think they will ever sit down and write a defamatory story on anyone again then call to extort you in the name of we will clean your name! Ill not fall for that nonsense! Good day!" Jalang'o warned.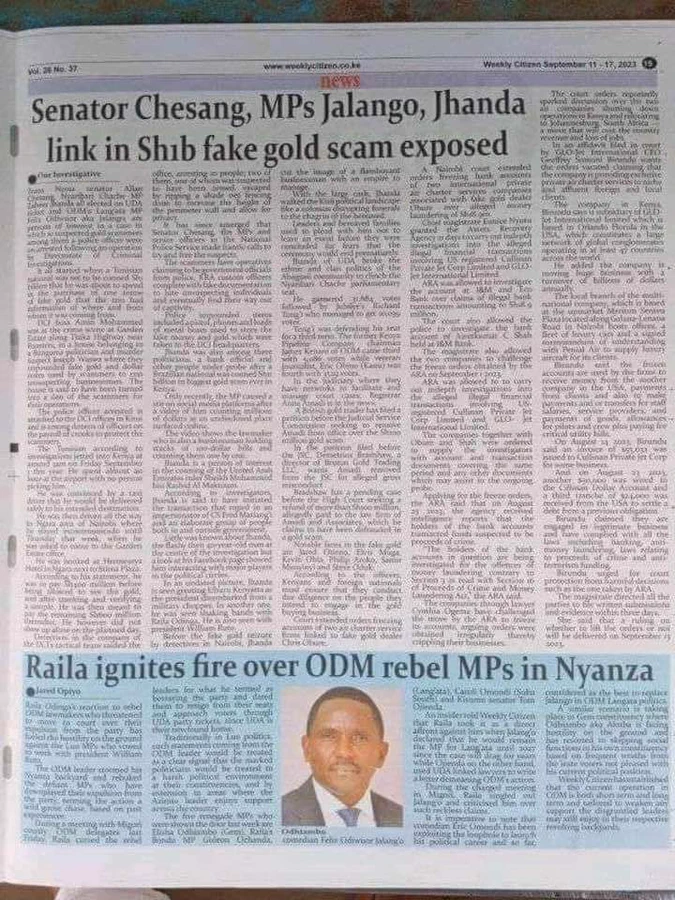 Netizens have had mixed reactions on the issue, while some sections are requesting to fully crack down on elements of corruption dealings within the government.